Patient Person
You are a patient person. Thank you for putting all the time and effort into finding me the perfect truck. I love my truck!! I tell everyone where I got my truck and what a good person you are.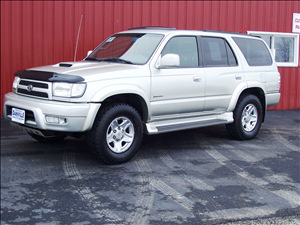 Great SUV
I just wanted to thank you for such a great SUV. We love our 4Runner! We appreciate all of your advise and how honest your are. You were just the kind of 'salesman' we were looking for. We'll definately be back and we'll send our family on that nice little road trip to Danville.
Recognition
I just wanted to thank you for the kindness you show your customers. It's a rare thing these days, expecially in your business and I think it deserved some recognition.
Impressive cleaning
I just wanted to say how incredible it was to see the way you guys clean your cars. I've never seen anyone take the interiors completely apart like that. WOW!
Found it!
Just a note to let you know we are very pleased with our purchase
of an 2003 Ford Explorer. It cut through the snow this winter like a
champ and the drive and handling is super. My Wife drives it more
than I but she also can not say enough about this vehicle. Thanks
for tracking it down for us. We will do business again. Thanks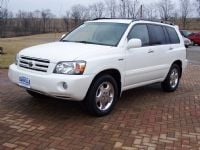 Long distance dedication
I just wanted to let you know that we received our title in the mail today,
and that we will be going to our county clerk's office on Monday to transfer
it into Kentucky and get our plates.



I just wanted to let you know how well you treated us while we was making
the purchase from your dealership. I was never treated as good in purchasing
a vehicle in my entire life. I could just tell right off the get go that I
was dealing with a very honest guy, and not some car salesman back here in
Kentucky that we was used to dealing with.



When I first seen your ad in the magazine I thought it would be a waste of
my time to even call about the vehicle, and that it would be so far away.
Well when I did call you, and you told me everything about the car, I just
knew from talking to you that you sounded like a very honest man and started
from there. Well after driving the three hours from my home town to Danville
Ohio to look at the car it was sure worth the trip. Everything you said
about the vehicle plus more was sure worth it. Not only the nice drive to
your town, we stopped by a local diner in your city to eat breakfast , and
every customer in there was great, they treated you like a long lost
relative, and when they asked us what brought us to Danville, and we told
them to meet you to look at a car, that is all it took. The entire
restaurant told us how great of a person you was.

Well I just wanted to tell you that it was well worth the drive, and saved
me a lot of money, and a very nice clean car.

Worth the Drive!
You truly are worth the drive! You were more like a friendly chat than pushy car sale.